SEE LONDON IN A WHOLE NEW LIGHT!
Our Christmas Treasure Hunts in London offer an extremely enjoyable way with which to begin your Christmas celebrations. They offer you a fun event that represents exceptional value for money.
They consist of a series of cryptic clues which, as far as is possible, utilise the Christmas lights and shop window displays in the area that they cover.
As you go, you will have to get team points by answering questions about things you encounter.
In addition, the teams will have to get photographs of themselves in all manner of festive poses - which really does add an additional fun element to the proceedings and leaves you with a series of fun memories of your Christmas outing.
Your final challenge, is the Christmas scavenger hunt, for which you will be tasked with acquiring twelve objects, the majority of which are mentioned in the lyrics of a well-known Christmas song.
---
"OUR TEAM HAVE NEVER ENJOYED AN EVENT SO MUCH"
I just wanted to write to you to say thank you for making our Xmas party so amazing!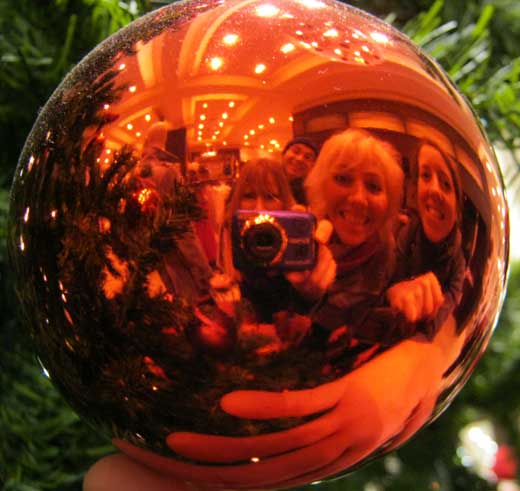 I have never seen our team enjoy an event, be so competitive and laugh so much!
The packs were self explanatory, very well presented and the right balance of challenging and fun!
At one point my husband's team thought they had all the things to collect, except when they checked the list they saw it said 'white beard' and they had bought 'white bread' they thought it was hysterical!
Many thanks again – and we will definitely be returning next year!
Amanda and all at Lifeline IT
---
TWO TREASURE HUNTS TO CHOOSE FROM
You have a choice of two great Christmas treasure hunts, covering two completely different areas of London.
---
THE CHRISTMAS LIGHTS TREASURE HUNT
The Christmas Lights Treasure hunts takes you through the streets of the West End and Covent Garden, and features clues that are, as far as possible, focussed on the Christmas lights.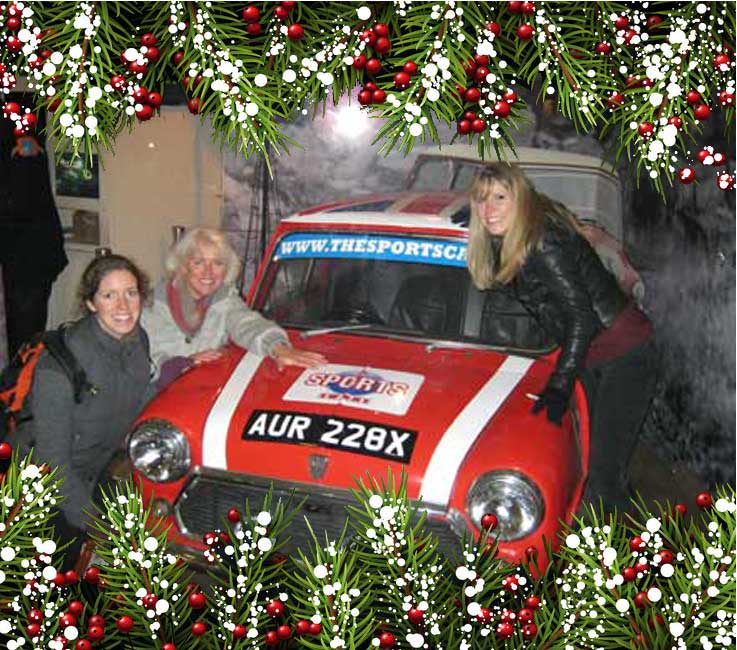 This also includes the window-displays in stores such as Hamleys (where your teams can, if they wish, dance with Christmas elves), Fortnum and Mason and Liberty.
The Christmas Lights Treasure Hunt finishes outside a pub in Covent Garden.
However, since there are no clues or challenges inside the pub, it is completely up to you whether or not you choose to go inside. If you have another venue in mind, simply tells the teams at the start, which venue they must make their way to once they have finished their treasure hunt.
FULL DETAILS OF THE CHRSISTMAS LIGHTS TREASURE HUNT
---
THE CITY CHRISTMAS TREASURE HUNT
The Christmas City Treasure Hunt, picks its way through the historic streets of the City of London.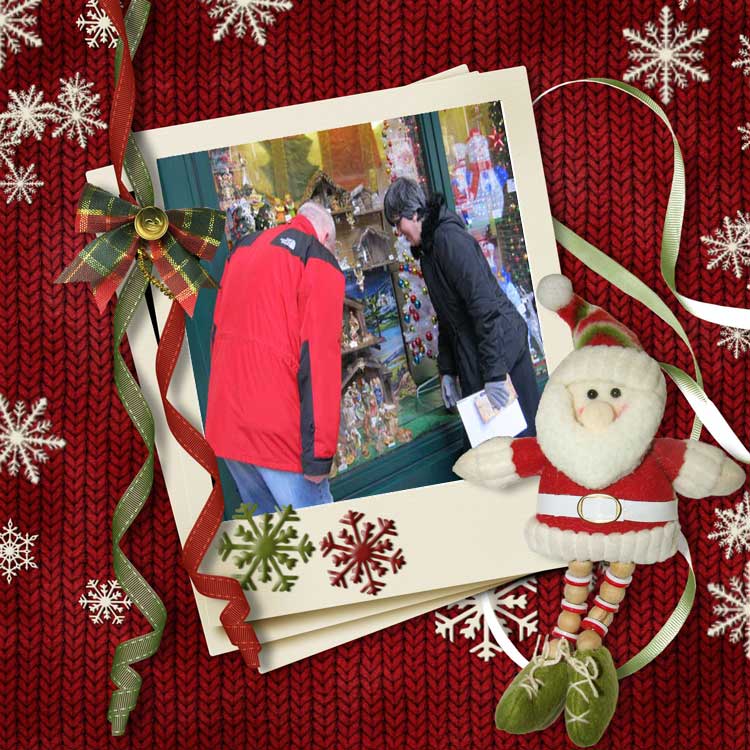 Although the City doesn't "overdo" its lights, there are places, such as Leadenhall Market, Bow Lane and Paternoster Square, where they do pull out the stops and decorate them in glorious lights that add a definite Christmas glow to the surroundings.
Many of the shops also feature wondrous window displays, and, in consequence we are able to incorporate those into our Christmas in the City of London.
The City quest ends at a pub close to St Paul's, but there are no clues inside this venue, so, if you wish, you can choose to go to another venue once you have completed your Yuletide tasks.
FULL DETAILS OF THE CITY CHRISTAMS TREASURE HUNT
---
OH WHETHER YOUR TEAM DOES FRIGHTFUL
So, whether you are looking for a pre-Christmas lunch or dinner event, an evening event that will get yourself, your friends and work colleagues out onto the streets of London, or even an enjoyable pre-Christmas social gathering, our Christmas Treasure Hunst will provide you with a memorable and challenging outing that will keep you Ho Ho Ho-ing all the way to the final venue, even if the weather outside is frightful!