IT'S LONDON, BUT NOT AS WE KNOW IT!
Islington is so like the rest of London and, by the same token, it is so unlike the rest of London.
It is, believe or not, a village on the heights above the City of London below.
It is both trendy and historic.
On first arriving at Angel Station, you are confronted by the hustle, bustle and noise of the modern, thriving Metropolis, and your first instinct, upon arrival, might be to turn back in the - mistaken - belief that there is nothing to dally over in this busy district.
And, if you were to do that, you'd miss out on one of the most intriguing neighbourhoods in London. For this lovely enclave was nothing less than "Merrie Islington' in days of yore; and it is still a very merry place to explore today.
It is just that it likes to keep its treasures well hidden from all but the most prying of eyes.
WHERE LONDON BEGINS

It has been said that Islington is where London begins.
It was through this lazy rural retreat that cattle were once herded along one of the oldest droving routes in the World; how 's that for heritage?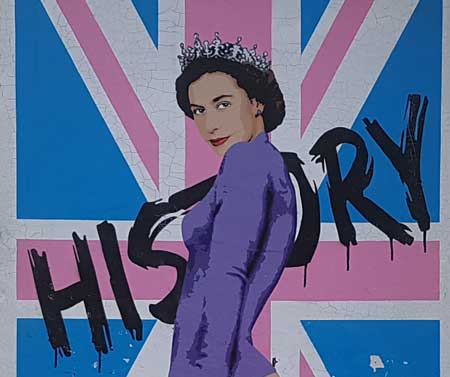 A remnant of this bygone heritage can still be seen on the Islington Treasure Hunt today.
Have you ever wondered why it is that the pavements along Upper Street are so high? In fact, they're so much higher than the thoroughfare they line. The reason? They were raised to protect pedestrians from the mud spatter, spray and other matter, that was deposited and churned up by the passing cattle and carriages.
This is typical of the nuggets of information that will come your way as you wend your way through the Islington challenge.
Indeed, by the time yours and the other teams stumble across the threshold of the historic old tavern at which your quest finishes, you will all have acquired an almost encyclopedia-like knowledge of numerous other intriguing gems of priceless information, so much so that you'll all be dining out on what you have learnt for days, if not months - nay, years - to come!
And, you'll most certainly wish to return to pay a leisurely visit to some of the great places you will have uncovered on the treasure hunt.
A VILLAGE OF SURPRISES
Islington, you see, is a village of surprises.
For example, within a short distance of setting out from Angel Station, you will find yourself walking along a picturesque, almost rural, reach of an historic waterway.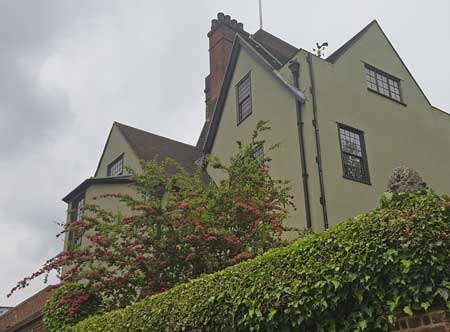 Seconds later, and you will find yourself meandering through some delightful old streets, lined by sturdy 18th and 19th century properties, where the cacophony of the 21st century traffic will be reduced to but a distant murmur.
Leafy squares and tiny cottages add to the pastoral ambience of these time-warp back lanes, whilst the list of bygone residents whose names will come racing towards you from Islington's eventful past will read like a Who's Who, of history, literature, stage and screen.
In short, this is the perfect area in which to stage an eventful and fascinating treasure hunt.
NO LOCAL KNOWLEDGE IS REQUIRED
We have adhered religiously to our ethos that participants on our treasure hunts will not need any prior knowledge of the area, nor of the history of the area.
Since the clues and challenges are visual and directional, you will be able to find your way around the route, even if you've never been to the area before.
That's a promise.
WHAT WILL YOU SEE?

The locations-cast on our Islington treasure hunt is truly eclectic.
For example, you'll encounter an ancient tower that dates from the 1500's.
You'll enjoy some lovely old square and tree-shaded lanes.
You'll discover some lovely old back-street pubs that have changed little since the days when drovers, ne'er-do-wells and nobles stopped off at them to quench their raging thirsts.
You'll gaze upon the first London church to be bombed in the Second World War - before you ask, it has since been restored!
You'll uncover the former abodes of a host of bygone celebrities, from the writer George Orwell to Caroline Chisholm, "The Emigrants Friend."
PUZZLES AND CONUNDRUMS TO COMPLETE
Of course, coming across all these wonderful locations as you and your team mates make your way around the treasure hunt route is one thing, solving the puzzles and conundrums that they feature in is another matter altogether!
Yes, you may know that George Orwell wrote Nineteen Eighty-Four, but do you know what his telephone number was when he was writing it?
Likewise, you might be aware of exactly how Caroline Chisholm helped Emigrants to start a new, and better, life overseas; but do you know what Charles Dickens thought of her when he turned up unannounced at her Islington dwelling?
If you don't know the answers to these two questions; in the words of (or should that be on?) the coffee mug that is sitting alongside me as I write this, "DON'T PANIC.'; the solutions to both of these conundrums are amongst the nuggets of aforementioned information that you will come across in the course of the Islington Treasure hunt.
TRENDY, HISTORICAL AND, OCCASIONALLY, HYSTERICAL

So, if you are looking for a London Treasure Hunt that will get those little grey cells bouncing off one another with rare abandon; and you feel up to the challenge of competing against several other teams of colleagues, workmates, friends or family, why not give our Islington quest a try?
In the course of a two, or so, hour voyage of discovery you'll encounter a goodly smattering of trendiness and trendsetters, which will mingle with a rich array of historic figures and locations to create a quest that will be enlightening, informative and which will offer hysterically good fun throughout its entire duration.
HOW TO ORDER THIS TREASURE HUNT
The basic treasure hunt package consists of 4 treasure hunt packs, which is sufficient for 4 teams.
If you require more than 4 packs please click on the exact number of packs you require by using the drop down arrow on the right of the order box.
You will then be taken to our secure online payment page. You can either pay by credit or debit card, or, if you would prefer, with your Paypal account.
If you would prefer to order by phone, or you require urgent delivery, please call us on 020 8530-8443, during our normal office hours, which are Monday to Friday 10.30am to 4.30pm.