DISCOVER LONDON'S POSHEST NEIGHBOURHOOD
The district of Belgravia is posh with a capital P. Come to think of it, it's posh with a capital O S H as well!
But our London treasure hunts cannot be cowered by class and are right at home blazing a trail of clues and challenges that weave between the Bentleys, Baronets and Butlers of Belgravia.
A BIG HOUSE WHERE YOU KNOW WHO LIVES

Belgravia originated in the late 18th century when King George 111 moved into what was then Buckingham House (it's now Buckingham Palace the residence of you know who) and the upper echelons of society thought it would be a wizard wheeze to move in as close to their monarch as was physically possible.
Enter the Grosvenor family (Dukes of Westminster and Viscounts Belgrave) who owned an area known as the Five Fields, which just happened to border with the west side of the garden of Buckingham House.
In reality it was a dismal backwater that consisted of little more than marshland which was a favoured haunt of highwaymen, cutpurses, and footpads.
So no-one was that bothered when the Grosvenors announced their plans to turn the Five Fields into a sought after neighbourhood and, in the process, create some of the most expensive real estate in the country.
"One day", they told their local council as they sought planning permission, "Russian oligarchs will pay dearly to buy these houses and not actually live in them."
YOU JUST CAN'T GET THE STAFF
However, things did not go smoothly.
For a start King George went mad and began mistaking perfectly innocent trees for fellow crowned heads of Europe.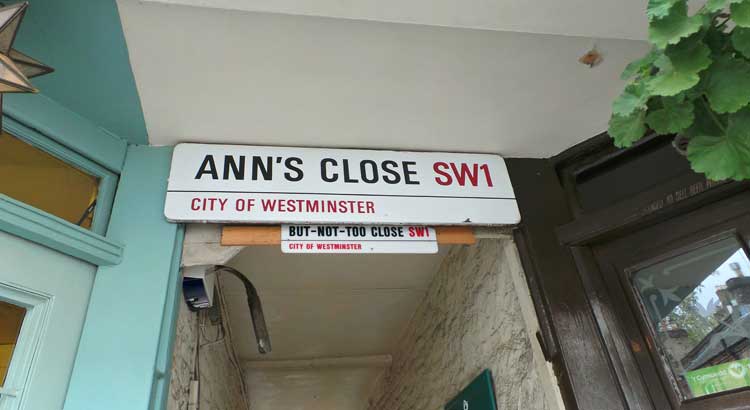 Secondly, draining the Five Fields was a difficult, not to say impossible, task that proved beyond the abilities of the 18th century builders.
You know what it's like with these builders.
They come round, take one look at your marsh, tell you it won't be cheap and then you never hear from them again.
And, it's not like you haven't gone out of your way to accommodate them by building some picturesque pubs for them to imbibe in.
THE GROUND IS LAID FOR OUR BELGRAVIA TREASURE HUNT
It wasn't until the 1820's, when George 1V ascended the throne, that the Grosvenors finally found a developer who was up to the job in the form of Thomas Cubitt.
Cubbitt brought in the tons of earth that had been dug out to create the London Docks, used it to level and heighten the Five Fields, and laid out streets of soaring white grand terraced houses which the Grosvenors named after the village of Belgrave, which was situated two miles from their country seat in Cheshire - Eaton Hall.
Thus Belgravia was born and the seeds for our poshest treasure hunt were sown.
A LOVELY AREA CRAMMED WITH FAMOUS FIGURES
All in all this is a truly surprising area and, if we're to be perfectly frank, our clues are laid out in some pretty amazing places.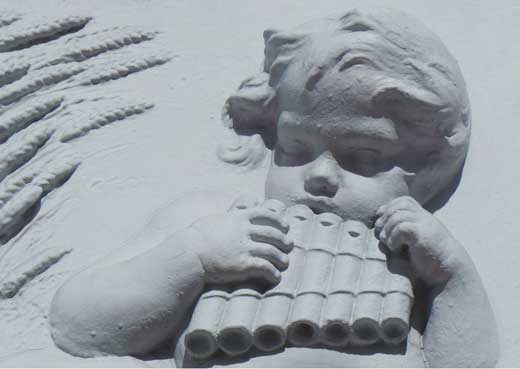 Tucked away mews hidden behind grand stately homes feature an awful lot.
So do pretty little pubs that wouldn't be out of place in a country village.
There are grand churches, and secret courtyards down which pretty, and surprising, little cottages await your discovery.
Leafy squares, gated gardens, cobbled alleyways an bizarre street furnishing abound in an neighborhood where bygone residents had the means, and the wherewithal, to be as delightfully eccentric as they jolly well wished.
Add to this a list of characters that includes Vivien Leigh, Alfred, Lord Tennyson, The Duke of Wellington, and the infamously elusive Lord Lucan, and the stage is set for your teams to enjoy a memorable morning, afternoon or summer's evening searching for the solutions to our cryptic clues, looking for the cunningly concealed answers to our observation questions and photo challenges whilst exploring and discovering a truly intriguing and fascinating neighbourhood.
BUT PLEASE DON'T DISTURB YOU KNOW WHO

All in all there are some pretty incredible discoveries to be made on this particular challenge.
The area is, after all, steeped in history and tradition.
You'll be hunting for clues amidst some of the World's most expensive real estate, and you'll be delving into some of the most picturesque mews imaginable.
Obviously, we just had to get in a few tasks that featured the area's royal connections; after all there are so many of them.
So, you'll be looking for the answers to a host of conundrums around the stomping ground of aristocrats and ambassadors, princes and princesses, viscounts and villains (one of the pubs you pass was "reputedly" where the Great Train Robbery was planned), so there'll be plenty to occupy you and to get those little grey cells working overtime.
But tread carefully and keep the noise down, after all you won't want to annoy you know who who now lives in that big house that is the very reason for our Belgravia Treasure Hunt's existence!
HOW TO ORDER THIS TREASURE HUNT
The basic treasure hunt package consists of 4 treasure hunt packs, which is sufficient for 4 teams.
If you require more than 4 packs please click on the exact number of packs you require by using the drop down arrow on the right of the order box.
You will then be taken to our secure online payment page. You can either pay by credit or debit card, or, if you would prefer, with your Paypal account.
If you would prefer to order by phone, or you require urgent delivery, please call us on 020 8530-8443, during our normal office hours, which are Monday to Friday 10.30am to 4.30pm.