LONDON TREASURE HUNTS
WELCOME TO THE LONDON TREASURE HUNT PEOPLE.
I just wanted to say thank you once again for an absolutely brilliant evening. The Treasure Hunt was again very well organised and thought out. Everyone really enjoyed themselves and the photo in the phone box was a great idea.I look forward to working with you again next year on our London Treasure Hunt.

Jo Nicholson.
Baring Asset Management
LONDON TREASURE HUNTS THAT OFFER REAL VALUE FOR MONEY.
If you are looking for a London Treasure Hunt that provides fun and fascination in equal measure then look no further. Our wide variety of quests offer genuine value for money, yet their quality is unsurpassed.
Each of our London Treasure Hunts is designed to ensure that participants not only work together as teams to solve a series of cryptic and observational challenges, but they also provide the opportunity to experience and discover intriguing parts of the capital that can be so easily overlooked or missed.
That is why our treasure hunts are great for London Team Building. And because each route that we offer is planned and paced out by Richard Jones, a published author who has written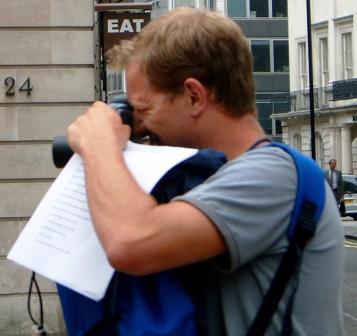 sixteen guide books about the capital and who has been devising and conducting guided walks of London for over 25 years, you can be confident that each and every treasure hunt will be crammed with interesting and occasionally surprising places and sights.
From the heart of the historic City to the secret passageways of Spitalfields. From the depths of docklands to the heights of Hampstead. From Mayfair to Marylebone; Chelsea to Chinatown; Wapping to Westminster, the Treasure Hunt People have truly got London covered. Whether you want us to manage the event for you, or you want to make use of our hugely popular self managed London Treasure Hunts, you will find our approach to be both refreshing and flexible.
WE'VE BEEN DEVISING TREASURE HUNTS IN LONDON SINCE 1982
We designed and conducted out first treasure hunt 29 years ago and since then we have devised over 5,000 treasure hunts. We really can offer you a depth of experience and professionalism that is unrivalled.
That is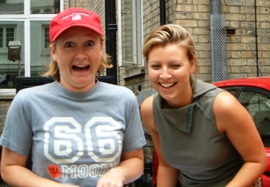 why many of our clients have remained loyal clients who make use of our services year after year. They know that, from the initial consultation and on through every stage of the planning, we are 100% dedicated to maintaining a level of service that is second to none.
We can, for example, take you step by step around a potential route the moment you phone us up with an enquiry. We don't need to go away and look at or research an area to be able to advise you on what will and will not work because we know London inside out.
London has so much to offer by way of varied and interesting routes for a treasure hunt, and our planning expertise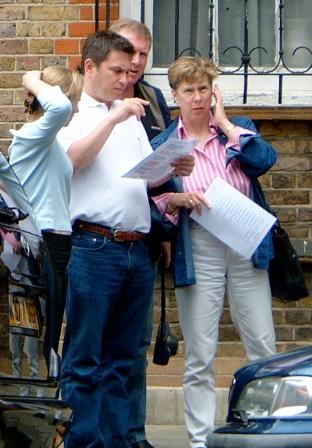 ensures that each of our treasure hunts shows participants much more than the busy and well known areas.
We can spirit you back in time into a warren of lovely old mews that exist less than a stone's throw from the Science Museum.
Or we can take you through an atmospheric old burial ground that survives in the back streets around King's Cross where a tree with gravestones poking from its trunk has found its way onto one of our routes!
It's this in depth local knowledge that provides your guarantee of quality and ensures that none of our products are just run of the mill treasure hunts.
WE CAN DEVISE A TREASURE HUNT ON ANY THEME AND ANYWHERE.
You might have a specific theme or area for your treasure hunt. No problem, you can make use of our Tailor Made service. Simply tell us where you wish to start and end, and we will write a treasure hunt to your exact specifications.
We once arranged for a group of senior insurance brokers to go round the City of London dressed as rabbits (we kid you not!)
On another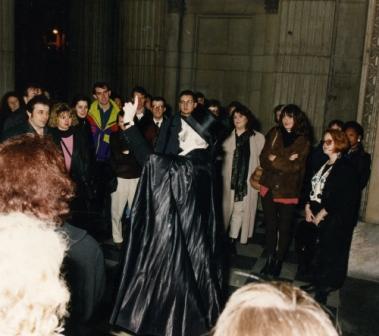 occasion we sent a group of marine analysts into docklands dressed as pirates to search for Captain Jack's treasure.
We even organised a midnight spooky treasure hunt for a firm of American attorneys who wanted something a 'little bit different' to do in London. A 1am expedition into a haunted and eerie graveyard most certainly exceeded their expectations!
We've organised a Jack the Ripper crime hunt for a group of serving police officers; plotted a medicinal London expedition for a conference of cardiologists; and even put together a Sherlock Holmes Mystery treasure hunt for a group of crime reporters.
The point is that with a canvass like London at our disposal we really can be creative when devising a treasure hunt. If you can imagine it then we can devise it.
OUR LONDON TREASURE HUNT ROUTES ARE ALWAYS UP TO DATE
Because we also operate a regular programme of innovative and exciting London walks, Jack the Ripper Tours and Haunted London walks we are able to monitor each and every route on an almost daily basis.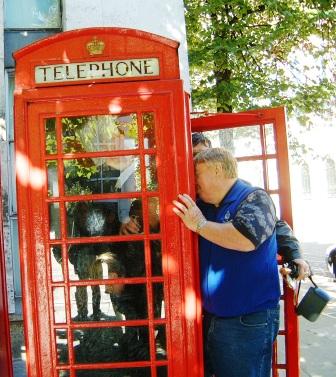 Should anything change on your London Treasure Hunt between us sending the packs to you and the date on which you plan to undertake your activity, we can let you know immediately and, if necessary, replace your packs. This is a hugely important consideration when deciding who to entrust the planning of your event to.
London is currently almost one vast building site. Scaffolding can spring up overnight. Buildings that were there one month may well be demolished the next! If a clue happens to disappear behind scaffolding or get bulldozed into the ground your London Treasure Hunt could be ruined. But, because we walk these routes on an almost daily basis, we know instantly when something changes and can either make the appropriate alterations or else advise you on what course of action to take to ensure that your day goes off without a hitch.
This local knowledge and intelligence has sometimes saved the day for our clients and is indicative of our attention to detail in keeping abreast of what is going on in London. We do all the worrying so that you won't have to!
So when planning a London treasure hunt be sure to entrust it to a company that not only knows what they're doing, but that also has an in depth knowledge of where you'll be doing it. That way you can be sure that your day will run smoothly and you will really get to know all the wonderful places that London has to offer.